Welcome to our new forum!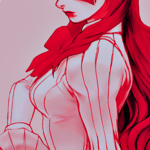 Group storylines that require every member to participate within a 7 day period.
Optional storylines open for any member to sign up and get involved! Leisure events have a 14 day reply period.
Storylines surrounding a particular season or holiday, can be optional or required.
FORUM STATISTICS
WELCOME TO Rebirthrpg
WELCOMING OUR NEWEST MEMBER
forum statistics

Rebirthrpg BOASTS A TOTAL OF 148 THREADS CONTAINING 276 POSTS. THESE WERE CREATED BY OUR 24 MEMBERS. THE MOST MEMBERS WE'VE HAD ON AT ONE TIME WAS 38 MEMBERS.