Sept 29, 2019 15:39:39 GMT
Post by Narukami on Sept 29, 2019 15:39:39 GMT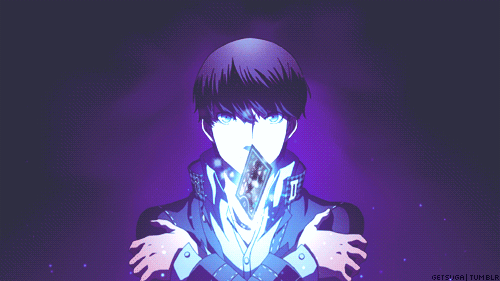 They told him the case was impossible. They'd never find the killer in this small and peaceful town.
For Yu Narukami, finding the disturbing truth behind the murders in Inaba was one of the reasons he matured into the person he is now. As much as it pained him to see his friends, and more importantly, those who were family to him, go through physical and mental torture from edging closer and closer to the truth, it was his group that finally grasped that truth. Yu was back in Inaba for a short period. It was one of the only chances he'd get to visit this place throughout the year, because life in the city was just as busy as he remembered it to be.
That's why this walk was happening. Remembering those times.
His hands in his pockets, hair brushed neatly out of his eyes, and a light grey jacket zipped up all the way, Yu took step after step whilst looking around at the various buildings and scenery that accompanied this small town. There was one destination he wanted to visit first though, the place where he made those first bonds and social links.
Then, he stopped for a moment.
"Huh… look at that…"
Ah, yes, the night sky. Back when he was first sent to Inaba, he wouldn't of even been allowed out at this time by Dojima. And well, it had been quite some time since then. Nanako always told Yu that sometimes, the stars in the sky would make a shape. Or, that they were simply pretty to look at. A smile came to his face, because yeah… it was nice, really nice.
Nanako definitely taught him to appreciate the small things in life.
Yu continued to walk across the pathway, his eyes set on a destination in the distance that was just starting to come into view. Even through the night, it stood out to him. He knew this route, hell, he walked it for an entire year with such people like Yosuke, Chie and Yukiko. Finally, he walked towards the front gates of this building, obviously, they were closed at such a time. The front was still all recognisable to him.
Yasogami High School.
His whole second year of high school was spent here. How could he not remember being called the 'city slacker' by Mr. Morooka on his first day? Somehow, thinking back to that brought another smile to his face, and even a chuckle. Yu scratched the back of his head and looked over to just besides the gates, visualising a scene from the past where both he and his friends would meet up on occasion after school was over.
The exams! Yosuke was always one to try and drive Yu over to the 'dark side', which actually only meant to 'wing' it as his friends would always tell him. The results were never good though, and sometimes, Yu did feel bad for Yosuke when his name was near the bottom of the list on the day of results. Where would his own name be? It was a rocky start for Yu, but often, he'd put in the work at home, often because Dojima always expected quality out of him, and then the results would come in.
The rooftop was a good place to think back to. Although, there was no way he could fully see it at this time, Yu certainly pictured it in his head. Having the whole Investigation Team up on the rooftop was always a good time, no matter if they were arguing or simply having a laugh with one another.
Again, Yu looked up into the night sky, and up towards the stars. He decided to move on to another area, another place that made him remember the memories leading up to that final truth.
It was important to remember those times, remember the small things.